Global SAAC & Task Force on Environmental Action Leaders
SAAC and Global Task Force on Environmental Action Leaders
The regional SAAC leaders serve one-year terms unless their term is renewed. In 2022, North America and Europe held elections, and new leaders are in place. Africa will hold elections in March and East Asia, Latin America, and South Asia/Central Asia will continue with the current SAAC leaders.
The Global Task Force on Environmental Action, a group created by the SAAC, also elected a team of new leaders. In brief, the Global Task Force on Environmental Action was established to:
Raise awareness among development practitioners about the necessity of integrated approaches,
Utilize the scope and scale of the MDP network to advance unified climate action and behavioral change, and
Actively promote a sustainable and just transformation at universities associated with the MDP.
Reach out to your SAAC  and Global Task Force on Environmental Action leaders.  See the list of leaders below.
Global Chair, SAAC
Contact: saac-global@mdpglobal.org
Nnamdi Umunnabuike, University of Ibadan, Nigeria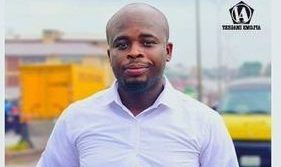 Nnamdi is a Social entrepreneur, Youth development enthusiast, Brands specialist and public speaker. He obtained his Bachelor of Science degree in Accounting from University of Port Harcourt, Nigeria where he represented his Faculty at the Parliamentary arm of the  Students' Union Government for two terms. He is also a Co-founder and Programmes Officer, at Enyemaka Initiative for Development, which provides micro finance for rural women in agribusiness and mentoring support to secondary school students. Nnamdi enjoys music, loves traveling and is passionate about development causes.  He is currently a  MDP student at University of Ibadan, Nigeria, with research interests in Development Finance, Development Economics and Agripreneurship.
Africa SAAC
Contact: saac-africa@mdpglobal.org 
Oladele,Chair, University of Ibadan, Nigeria
Cobar Papa, Vice Chair, Université Cheikh Anta Diop, Senegal
Nomkita Fani, Treasurer, University of Pretoria, South Africa
Oshahaditswe, Secretary, University of Botswana
Sope Afolayan, Project Officer, University of Ibadan, Nigeria
Europe SAAC
Contact: saac-europe@mdpglobal.org
 Valentina Bravo Jara, Chair, LUMID, Sweden
Valentina is a master's degree student in International Development and Management (LUMID) from Lund University, Sweden. She has a BA in Global Studies with a specialization in Human Ecology and Latin American history. For Valentina, it has always been very important to anchor her studies in life experiences outside the walls of the university. This has motivated her to live and volunteer in Peru for a smaller NGO (Women and child empowerment), and to pursue one semester in Buenos Aires in Postcolonial studies & Latin American history. It has also motivated her greatly to support and be part of local organizations that bring positive changes in society by providing people with language friends or help with homework for example. It is with great excitement Valentina takes on the chair role of the European region, with the aim of learning and strengthening the MDP network
Abubakar Nazir Khan, Secretary, LUMID, Sweden
Jing Liang, Volunteer Project Coordinator, Trinity College Dublin, Ireland
Cliodhna Malone, Social Media Coordinator, Trinity College Dublin, Ireland
Tzviatko Chiderov, Webmaster, Sciences Po, France
North America SAAC
Contact: saac-north-america@mdpglobal.org 
Dalila Hussein, Co-chair, University of Minnesota, USA
Katherine Rempel, Co-chair, University of Winnipeg, Canada
Alejo Sanchez, Vice Chair, University of Florida, USA
East Asia SAAC
Contact: saac-east-asia@mdpglobal.org 
Marianne Reyes, Chair, National Taiwan University
South Asia and Central Asia SAAC
Contact:saac-asia@mdpglobal.org
Contact:saac-central-asia@mdpglobal.org
 Aniket Clytone, Co-chair, TERI School of Advance Studies, India
Aizhan Smailova, Co-chair, al-farabi Kazkh National University, Kazakhstan
Latin America SAAC
Contact: saac-latin-america@mdpglobal.org
 Adolfo Arguello,Chair, Sciences Po, France