University of British Columbia, Canada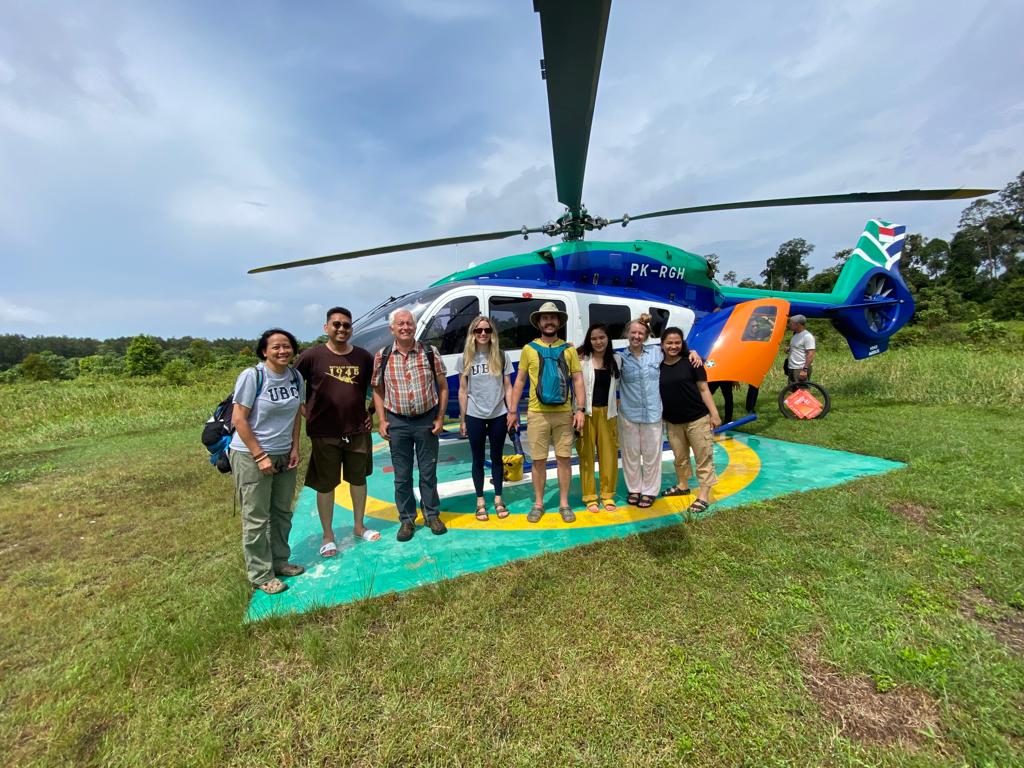 Contact: 
Dr. Agni Klintuni Boedhihartono, Director, 
Email:  agni.boedhihartono@ubc.ca
Dr. Peter Wood, Coordinator
Email:  peter.wood@ubc.ca
The Master of International Forestry (MIF) Program is housed in the University of British Columbia's Faculty of Forestry in Vancouver, Canada. The program's strength lies in its people and place. The UBC Faculty of Forestry is one of the largest and most well-renowned forestry faculties in the world. UBC achieves well in international rankings (37 th according to Times Higher Education Rankings 2022), scoring high ranks for its achievement in the SDGs (ranked 7th globally for climate action). Forests are at the centre of sustainable development in Vancouver the province of British Columbia, important for ancient ecosystems, Indigenous peoples, and the many ways in which communities work, live, and learn.
The MIF program puts forests front and centre to the integrated, long-term nature of sustainable development. According to our Dean, "we believe that forests – and the ways in which society interacts and coexists with forested ecosystems – are critical to ensuring a sustainable future for all". MIF faculty and staff are among the world's preeminent thinkers and practitioners who steer global forest-related sustainability narratives and practices. They are well connected to critical international forestry institutions. Students link to a strong network of professionals that shape the wide variety of leading sustainable development institutions (private & public sectors, research institutions, and practitioner-led organisations).
Over one academic year, students complete an interdisciplinary curriculum, comprised of 31 major core credits. The program limits annual cohorts to a small team of 20 students of maximally diverse backgrounds. Peer-to-peer exchange is central to the co-learning process among students and faculty. Our curriculum and pedagogy equips students that are interested in forests, people, and sustainability with a life-long adaptive capacity to solve critical challenges for forests and people. Today's forest conservation and resource management decisions are made in continuously changing global contexts – and local landscapes. International agreements continue to be negotiated, and local decisions made. Collective and often conflicting demands on forests are at an all-time high, and still climbing. Decision-makers and practitioners must be prepared to compete in rapidly changing social, economic, and cultural settings.
Students complete a capstone 2+ month long field practicum between May and August. It is the formative development practice experience for MIF students, involving collaborative work with a host organization (NGO, multilateral or government agency, private sector, or research organization). Students apply transdisciplinary and cross-cultural problem-solving skills across boundaries, with experienced practitioners and teams, representing diverse organizations and institutions, to address important development challenges. Students contribute to their host organization, gain professional skills, lifelong learning networks, and develop their career progression while fulfilling a major academic requirement of the MIF program. A sharp focus of our development practice MIF program is on the tropics, where forests and societies are rapidly changing. Students have come from and gone to Asia, Africa, Europe, Central, South, and North America. Learning and engaging with forests for a healthy planet is not constrained by jurisdictional boundaries; we enable students to experience and work in global settings.
MIFs graduates secure jobs with NGOs, consulting agencies, organizations in both the private and public sector. They work in conservation and development organizations at home and around the world. Graduates have succeeded serving both Indigenous and non-indigenous governments, and in research institutions, among others. The frontiers of forestry are expanding rapidly – we commit to helping students seize their desired career opportunities in start-ups, consulting, or in established institutions.