2018 MDP Annual Summit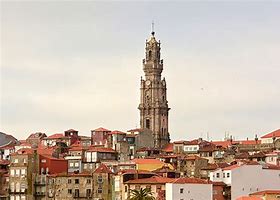 SUMMIT CO-HOST :
Institute Superior de Engeharia do Porto (ISEP), Portugal.  ISEP is one of our newest MDP programs.
SUMMIT DATES:
Sunday, June 24 (The ASC/Regional Advisory Leaders will meet.  Time and place to be determined.
Monday, June 25 (MDP Summit Opens; 8am to 6pm)
Tuesday, June 26 (MDP Summit Continues; 8am to 6pm
Wednesday, June 27 (MDP Summit closes at 5pm.)
Thursday, June 28 (OPTIONAL -All Day/8am to 6pm – Field Visit- organized by ISEP.)
SUMMIT LODGING:
The MDP Summit Hotel is the IBIS Porto Sao Joao .   Please note,
Confirmation of the room must be made by April 24

Individual room breakfast included and city tax included  = 71.90€ per night
Double room (with 1 big bed) breakfast included and city tax included = 78.80€ per night

Reservation

Before April 24, please write an email to h3227@accor.com
Include "MDP Summit Reservation" in the Subject Line
Include your full name and request your dates, etc.
SUMMIT COST:
The MDP Summit 2018 is open to members of the Global Association of MDP programs.  Those interested in learning more about the MDP programs are also welcome to participate.
USA$350 per person for registration INCLUDING
Four lunches
All day coffee, tea and water
Summit venue at ISEP
One dinner
One-day Field Trip
Welcome Package
Summit Registration
Field Site visit transportation
Airport Transportation is NOT included
Lodging is NOT included
USA$300 without the one-day field trip
PAY REGISTRATION FEE
Summit Registration must be made online.  Please pay your registration here.
FREQUENTLY ASKED QUESTIONS
Where will the 2018 MDP Summit take place?
This year we will be meeting in Porto, Portugal
Institute Superior de Engeharia do Porto (ISEP), Portugal will host this year's Summit
The MDP Summit venue will be at Institute Superior de Engeharia do Porto, Portugal
Who is invited to the 2017 MDP Summit?
Partner MDP Faculty Directors
Partner MDP high level administrators (e.g., Deans, Provosts, Rectors)
Guest MDP Faculty
MDP Students & Alumni
Non-MDP members are also invited to attend.
When should I arrive?
Sunday, June 24th we will have a meeting of the Academic Steering Committee (ASC) members. ASC members should plan to attend.
The official start of the 2018 MDP Summit is Monday, June 25th at 8:00am
How will I get from the Airport to the Hotel?
The cost of airport-hotel transportation is NOT included in your MDP Summit registration. Please contact the MDP Summit Hotel which may have airport pick up service.
What if I can only attend part of the 2018 MDP Summit?
We highly encourage you to attend the full MDP Summit.
The registration fee does not cover the full cost of each person's attendance. Therefore the registration fee will not be pro-rated.
Where will I stay?
It is recommended that the MDP Summit participants stay at IBIS Porto San Joao which is giving us a reduced rate and is within walking distance to ISEP.
Reserve your room before or by April 24.
What is the Field Site Visit?
Felgueiras, Vizola & Ferreira
What are the Visa/Passport/Vaccination requirements I should complete before travelling to Portugal?
Visa/Passport/Vaccination requirements to enter Portugal vary from every country. Please contact your embassy with ample time to make sure you have completed the requirements before your departure.
Visit http://www.worldtravelguide.net/ for a general overview of these requirements
It is highly recommended to apply for a visa as soon as possible. The Secretariat will help facilitate invitation letters at your request.  Please contact Lucia Rodriguez, if you would like an invitation letter.
What should I wear to the MDP Summit?
Business casual is the attire of the MDP Summit.