TCD and UCD, Dublin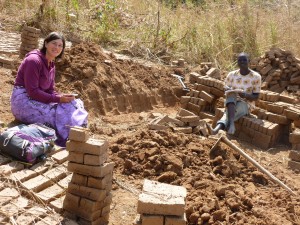 Padraig Carmody,
MDP Program Chair
carmodyp@tcd.ie
Susan Murphy,
MDP Program Co-director & Field Coordinator
susan.p.murphy@tcd.ie
Patrick Paul Walsh,
MDP Program Co-director & Field Coordinator
ppwalsh@ucd.ie
**For information on MDP programmes in Dublin currently accepting applications to enrol in September 2018 please see Trinity College Dublin  or University College Dublin. The joint programme will be discontinued from 2019 with the current cohort of students.
The current joint Masters in Development Practice (MDP) is a two-year fulltime programme that offers professional trans-disciplinary graduate degree training that addresses the challenges of sustainable development through a blend of rigorous academic courses and practical engagements.  The MDP is based in  Trinity College, The University of Dublin (TCD) School of Natural Science and  in University College Dublin (UCD) School of Politics and International Relations, and delivered by staff from all faculties across the universities, in collaboration with leading scientific researchers, and national and international organisations with specialist skills.
The TCD UCD MDP programme is a joint degree course and award. TCD (established in 1592) is Ireland's leading university, recognised internationally for the quality of its education and research. UCD (established in 1854) is Ireland's largest University and one of Europe's leading research-intensive universities. Students have joint registration during their course. The goal of the MDP is to produce rounded development practitioners with a deep understanding of scientific methods and techniques to reduce global poverty, in addition to extensive on-the-ground training in developing country contexts, and in international organizations. The course modules are categorized according to each of the Global MDP Program's four pillars—health, natural, social, and management sciences. Some are categorized as cross-disciplinary, although the program as a whole emphasizes the interconnectedness between development issues in these four fields. The MDP is rooted in evidence that effective public policy must be based science-based. Course offerings include a blend of traditional class-room based modules and three internships including two international field training placements.
MDP Candidates develop specialist skills in
Economics: Micro and Macro Development Economics.
Statistics; Impact Measurement in Development
Research design, methodology, and methods including (including training in leading edge quantitative, qualitative, and digital tools and techniques)
Project and programme management
Sector analysis: Tropical Agriculture and sustainable development; global health; Gender and development; Climate Change, Human Rights, and Sustainable Development; Science, Technology and Sustainable Development; Economics of Sustainable Development ; Post-Conflict Situations; Governance, Politics, and Development; and Globalisation and African Development.
Fieldwork I
Fieldwork II
NGO Placements
Students also produce a dissertation on a specialist research area of their choice.
The TCD UCD MDP utilizes three models of Field Practicum over the course of the program – both national and international – to provide space for learning through practice. The details are as follows:
Sub-Contractor Model – Local NGO research placement module
During this core module, students work with local Non-Governmental Development Organisations (NDGOs) on specific research topics.  Examples of projects include:
OXFAM:               Is free universal health care possible in low income countries? A literature review of proposals of financing health care in Malawi.
Disability and HIV and AIDS: a literature review of inclusion of people with disabilities in policy and programmes in low income countries.
Results frameworks in development: are they leading to increased impact and accountability?
Embedded Practitioner Model: International Clinical Field Training (Fieldwork I)
There are two objectives of this core module – firstly, the module is designed to enable students to gain field experience in a supportive and structured environment; and secondly, to provide students with the opportunity to collect data for use in the final MDP dissertation. On completion of this module, students develop skills in the following areas:
Research design and planning;
Primary and secondary data collection utilising a range of quantitative and qualitative tools;
End-to-end project management skills including design, implementation, monitoring and evaluation of a development project as a practitioner
Conduct policy oriented case study research on development problems and challenges from theoretical, policy and practice perspectives.
Sample projects include:
Volcanoes National Park (VNP), Rwanda 
`               How are the incentives from sustainable conservation projects used by community based organizations? Impact evaluation.
Assessing the contribution of community/cultural based tourism in socio–economic development of the communities around the Volcanoes National Park Rwanda.
REPOA, Tanzania .   Research on Poverty Alleviation and Social Protection instruments – what are the most effective instruments for reduce poverty in Tanzania?
DUCE, Tanzania.    Gender and Education: Why are women less likely than men to participate in higher education in Tanzania?
Conduct baseline study to inform gender interventions. Develop longitudinal research programme to evaluate impact of strategies over time.
Climate Change awareness and education programme.
IPAS.  Cross-country Regional Assessment of IPAS Policy Initiatives on Sex-selective Abortion in Asia.
Individual Entrepreneur Model: Intergovernmental International Organisation Professional Work-based Placements (Fieldwork II)
This is a core module where students are expected to self- select, apply, secure, and undertake policy based internships with an intergovernmental international organisation of their choice. The core aims of this module include
To provide students with the skills and experience to move directly into employment post-graduation;
To offer students the opportunity to target their preferred organisations and roles, establish contacts and networks, and gather the necessary work-experience to prepare them for employment, with full institutional support;
Sample of placements secured by MDP students include:
Organisation
UNESCO
UN Economic & Social Commission, New Delhi
UNDP, Geneva
MRFCJ
UN SIDS, New York
National Universities Commission, Nigeria
UN Office of the General Secretary, New York
OECD, Paris
UNDP, Tokyo
UN DESA, New York
UN ESCWA, Lebanon
UNODC, Pretoria, South Africa
Centre National de Recherche Scientifique (CNRS), Paris & Kathmandu
UN Economic Commission for Africa SRO-EA, Rwanda
UN OCHA, Johannesburg
UN ESCAP, Bangkok
Oxfam Tanzania
UNDP, New York
Oxfam India
Gorta, Zambia
For more details, please see our website or contact one of our Directors.
http://naturalscience.tcd.ie/postgraduate/dev-pract/field-work.php